keywords:Fly Laser Printer , Online Laser Marking Machine, Laser Coding Machine,Fiber Laser Marking Machine,Fly Laser Marking Machine,Laser Coding Printer
videos: https://youtu.be/TbFjItbE92Y https://youtu.be/kfjUnauGVkg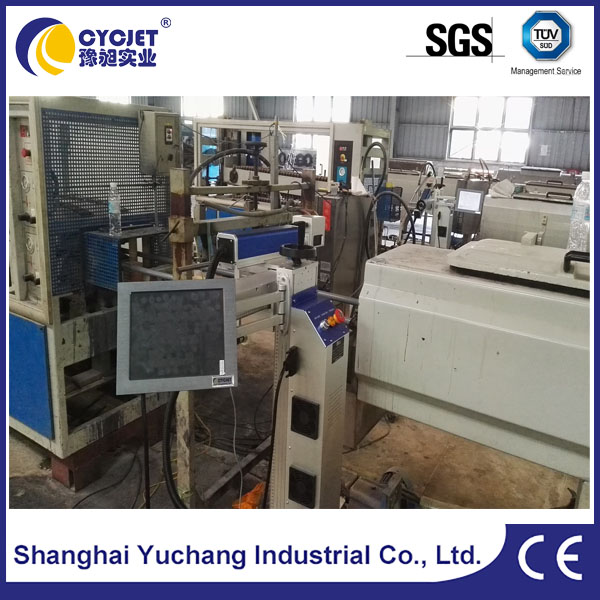 After Laser marking, due to the surface material is stripped, the code fade away due to environment change and worn by human use. The mark can exist a permanent time; laser printer also can print unique serial number, two-dimensional code for products. It is conveniently for product identification and traceability, traditional processing industry is difficult to imitate the specific effect of the laser marking, so laser marking in terms of anti-counterfeiting performance outstanding.
Inkjet printer should mixed ink and the solvent. Solvents are volatile substances, will produce more toxic chemical residue, will pollute the product, produce the secondary pollution to the production environment, and damages to the health of workers, it is a gradual elimination of the products. Now more and more developed countries to encourage use laser printer to replace inkjet printer.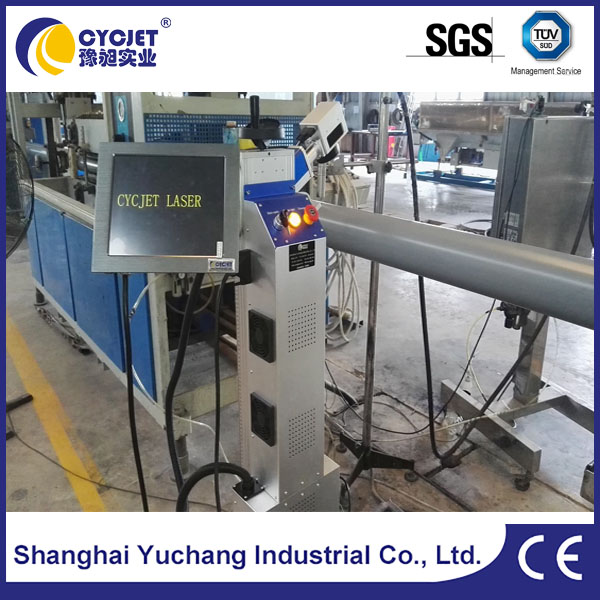 CYC Fly Laser Marking machine adopts Red Focus Assist system and red light positioning assistance system, which can help the operator find the focus distance and marking position quickly when changing marking products

a. Adopt highly integrated mainboard with power-off protection and anti-jam capabilities, and 7 inches color touch screen.
b. More convenient operation mode. Our laser machine adopts movable wireless smart control system, each laser marking device can be connected to a screen control system. The handheld control device can establish a connection with laser marking machine both by cable and wireless. After establishing communications, hand-held control system can complete all the operation functions of the laser marking machine, is suitable for controlling peripheral devices over a short distance. It has remote control function. With wireless communication technology, laser marking equipment can communicate with main control room computer, and the operator can complete the entire setting of laser marking equipment and the working condition monitoring of the equipment.